Portsmouth Creates has LAUNCHED!
23 November 2019
Posted by:

Kelly Jones

Category:

Uncategorized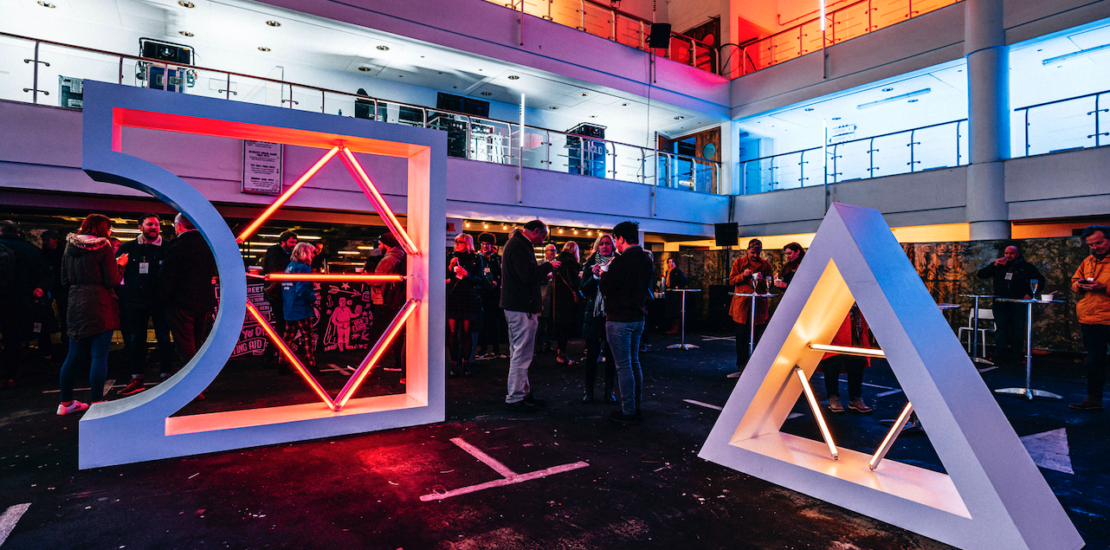 We'd like to say a huge thank you to everyone who came and supported Portsmouth Creates at our official launch event!
Crowds witnessed a captivating light installation, which was a creative culmination of local designers, Pompey Banana Club, Foursandeights, and local builder, video and sound artist Jez Stevens. On a building behind the main stage a series of unique Pompey Vernacular such as 'Cushty', 'Dinlo' and 'Squinny' took shape in a series of animations from re-branded household fruit labels to typography based optical illusions. The intention of the installation was to capture the essence of Portsmouth Creates; casting a spotlight on the city, while expressing Portsmouth's brilliant and unique identity through the collaboration of talented local artists. The idea to ignite and inspire local creatives to approach the collective.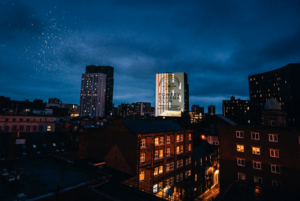 Alongside the public installation, a private reception in Cascades Shopping Centre car park took place designed to enthuse and encourage additional stakeholders to get involved. Sound and light artist PJ E Davy delivered an appetising audio-visual performance encompassing the theme of Portsmouth Creates identity.
PJ E Davy, Audio Visual Artist said,
"To be given the opportunity to be a part of something so positive for the city of Portsmouth is an honour. Since leaving five years ago to pursue a career in the arts, I've been proud to see the city growing more, creatively, every time I come back. There's much untapped potential, and it's inspiring to see something like Portsmouth Creates pushing for more creative development, city-wide. I'm a firm believer that art should be for everyone, and hope that a diverse, thriving arts culture in Portsmouth will inspire and attract the next generation of artists and art-enthusiasts."
The reception also included speeches from key stakeholders, networking drinks and tempting street food served by Need Street Food. The hunt for investors and stakeholders will continue into next year, meaning there will be plenty of opportunity for artistic individuals and businesses to be involved.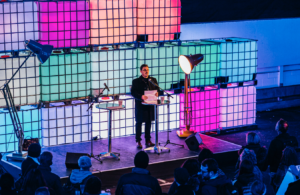 Portsmouth Creates is already backed by an impressive quartet of stakeholders: Arts Council England, Victorious Festival, University of Portsmouth and Portsmouth City Council. While, Portsmouth Creates Kickstart directors already include Tim Rusby one of the UK's leading consultant-practitioners, Terri Hall head of Procurement and Budgeting for Victorious Festival, and Paul Gonella a co-founder of Strong Island, an arts & cultural organisation based in Portsmouth that launched in 2008. Applications are open to join these Directors if you're got skills to bring to the table!