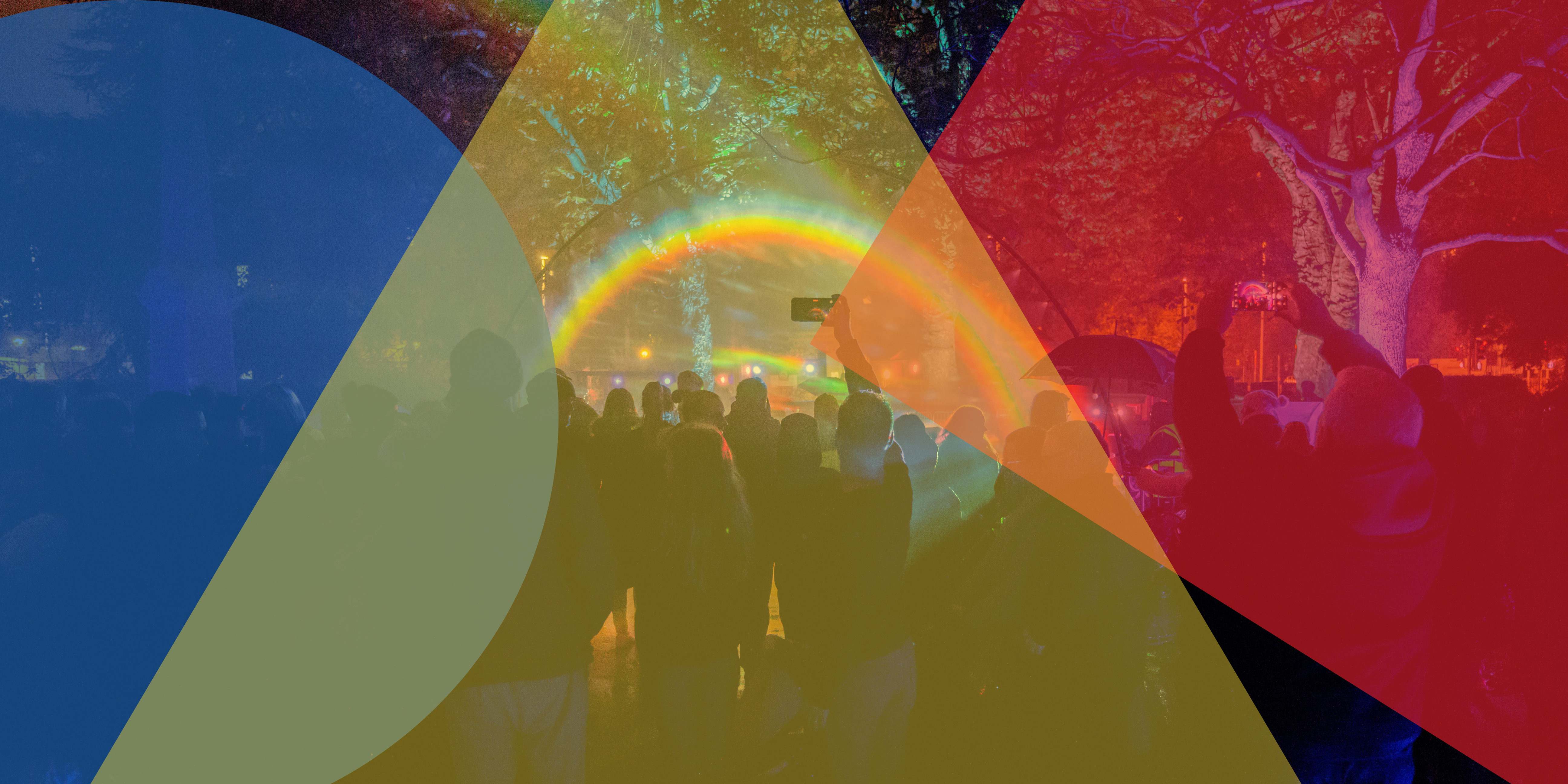 We Shine Portsmouth is a free light art festival held at the end of November. The event brings together local and national artists, taking to the streets and local venues over three evenings to exhibit light art installations in celebration of Portsmouth and our diverse communities.
We Shine is a cross artform event showcasing visual arts, performing arts, dance, music and digitalisation. In addition to this we also enable retail space through our We Create market.
We Shine Paused…
After much consideration we have made the decision to pause We Shine until 2024. Since we began we've been incredibly lucky to have partnered with hundreds of our brilliant artists and creatives; we are eternally grateful to our audiences who visited, participated and created and our funders for their trust and support. The festival has gone from strength to strength and in order to grow and present the best We Shine for Portsmouth, planning for 2024 will commence shortly. Please be assured, the lights have not gone out and we will be back and shining in 2024.
We will be in touch later this year with opportunities for how artists and communities can be involved and help shape our programme for next year.  We have been up to a lot this year, We Connect, networking events, Portsmouth Creates at Victorious with more exciting thing to come. If you would like to hear more about We Shine 2024 and our other opportunities please make sure you follow our social media or get in touch through info@portsmouthcreates.co.uk
BECOME A SPONSOR
If you would like to be part of the magic, community and light that is We Shine Portsmouth, please get in touch with Gemma Nichols by email Gemma@portsmouthcreates.co.uk
 PREVIOUS WE SHINE ARTISTS
To find out more about how you could be involved in We Shine please get in touch with Billie Coe Billie@portsmouthcreates.co.uk
WE CREATE MARKET
We will have information about how you can trade at We Shine Portsmouth 2023 shortly.