Welcome to Portsmouth Creates.
We exist to help ensure everyone gets to take part and enjoy what Portsmouth's dynamic cultural scene has to offer.
Next project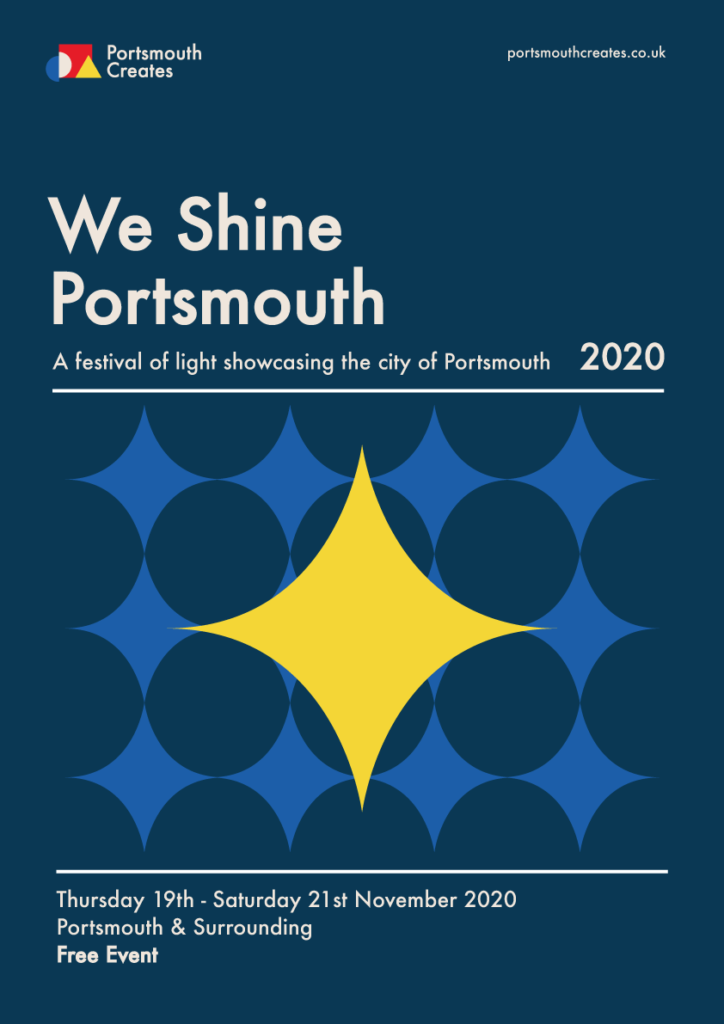 We Shine Portsmouth
Portsmouth Creates first pledge for the year ahead is to collaborate with creatives in the city to host a free cultural event next Winter (November 2020); We Shine Portsmouth – Portsmouth's very own major light festival.
Light festivals have become synonymous with cities of rich cultural identities and increasing local economy. One of the largest light festivals in the UK, Durham Lumiere boasted a boost of £9.6 million in 2016 and this continues to soar year on year. The group believe Portsmouth can…