Thriving Communities Activity Book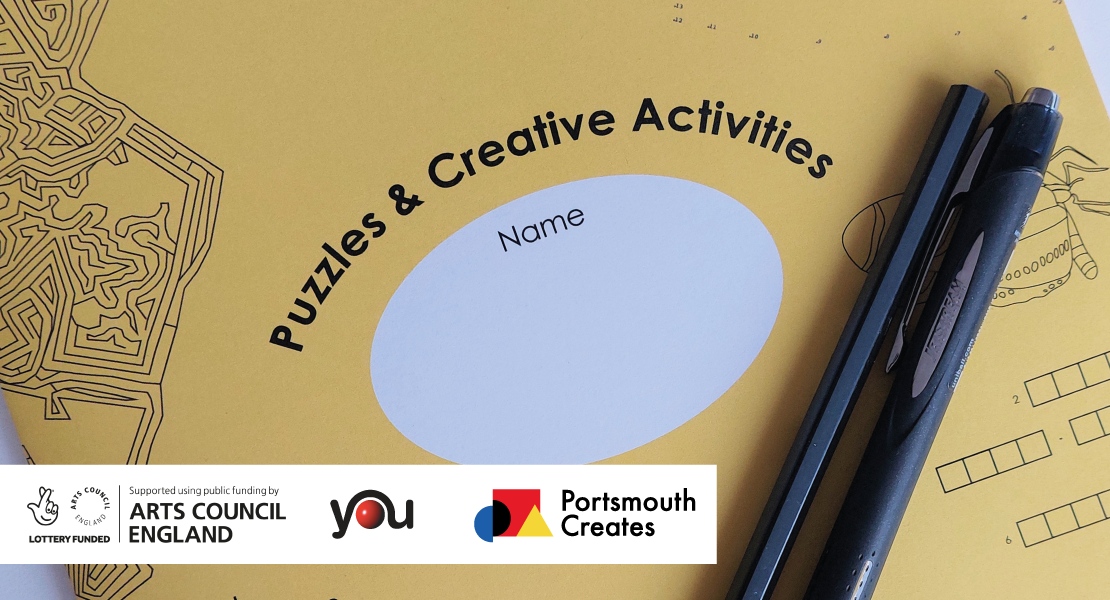 In March 2021 a bid from a Portsmouth-partnership to provide wellbeing resources and activities to communities hardest hit by COVID 19 was successful.
Led by the YouTrust, a charity who employ Social Prescribing Link Workers on behalf of innovative GP Practices in Southern Portsmouth & South East Hants, the partnership was one of only 37 successful applicants to the highly competitive Thriving Communities fund; a £1.8m initiative being administered by Arts Council England on behalf of the National Academy for Social Prescribing.
The fund is a partnership between Arts Council England, Historic England and Natural England, NHS England and NHS Improvement, Sport England, the Office for Civil Society, the Money & Pensions Service and NHS Charities Together.
The Portsmouth partnership was awarded £49,575 out of a maximum of £50,000 to deliver activities across eight organisations, ranging from open water swimming sessions, Cycling Without Age Trike rides for older isolated residents and social cooking classes to teach the importance of proper nutrition, through to arts projects for autistic residents and a photography workshop trail.
As part of this, Portsmouth Creates commissioned a wellbeing activity book and pack in collaboration with the Portsmouth Museums Service. The book, designed by artist Becky Vincer, focuses on the collections at Portsmouth Museum and Cumberland House Natural History Museum and contains activities such as word searches, sketching, collage creating, decoding and short story writing and encourages interaction with the Museums Services exhibits and exploration of the local environment. Two Hundred free copies of this are to be distributed through the YouTrust, the Social Prescribing lead organisation for Portsmouth, via GP surgeries through the winter – alongside arts materials and links to social groups and museum events.
Information about the artist: Becky Vincer
Becky is a community and visual mixed media artist. Her work often focuses on human character strengths and explores values of kindness, hope and love. Becky regularly co-creates with community groups and schools, facilitating workshops and supporting others to gain confidence in their creativity. She also creates bespoke resources and workshop videos with similar themes.
Further information about the Thriving Communities project:
The Thriving Community Fund has been launched to support local voluntary, community, faith and social enterprise projects which bring together place-based partnerships to improve and increase the range and reach of available social prescribing community activities – especially for those people and communities most impacted by COVID19. The fund also aims to enhance collaborations and networking between local organisations and to enable social prescribing link workers to connect people to more creative community activities and services. 37 Thriving Communities projects have been funded for a one-year period between March 2021 and March 2022. The Thriving Coastal Communities partnership, led by the YouTrust, comprises Flow Observatorium, Final Straw Solent, Cycling Without Age, Pompey in the Community, University of Portsmouth, Portsmouth Museums Service and Portsmouth Creates.